I'm blogging slightly out of order today, as I wanted to get my Scrapbook Boutique page posted before it closed. Here's a page that I started a bit over a week ago, the first day that I didn't come straight home from school and go to bed with the cold I was fighting . . . with work and sick kids it still took a this very simple page took a week to finish.
I used a
starting point from Shimelle's blog
. Here's how hers started here: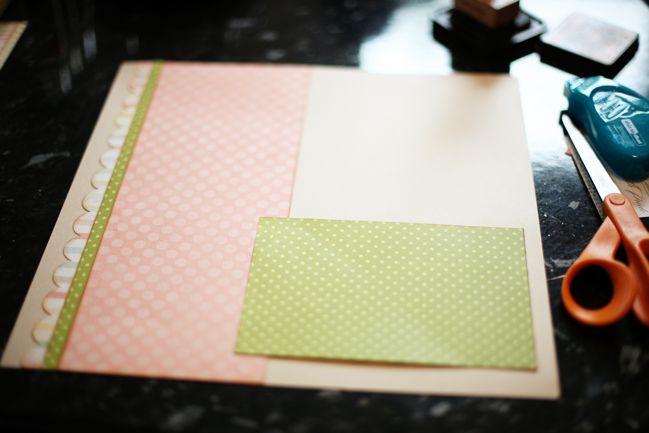 My version consists of a dark grey cardstock background, and off-cuts from My Minds Eye and Echo Park papers that I bought earlier this year. The only new product is the "eggshell" cardstock which I used for the photo mat and the title. And yes, I know I own twine now, but not in the right colour, so it's fibres again!
Do you recognise that flying Ford Anglia? This page is about the day trip we took down to the Powerhouse Museum in Sydney to see the Harry Potter exhibition back in January. A little pricey for a family of 5, but considering we'd had to cancel our beach holiday due to Rohan's broken arm, we thought we could justify the cost! If you were there on the same day as me, you might have overheard me bemoan the fact that we weren't allowed to take any photos inside the exhibition once or twice (or a thousand times!)
Luckily there was a certain car flying overhead and I took this photo on the way out.